When is the last time you tried something new? I don't mean switching out the house ranch for some upmarket lotus-blossom vinaigrette dressing on your side-plate garden salad. Nor do I mean making the bold choice to chop off your hair because your hairdresser is excited to give you a fresh new style.
I mean, when is the last time you did something you had never ever tried that was so far outside your comfort zone that you considered backing out at the last moment?
A few weeks ago, a woman showed up to my Spinning® class in Manila. After class she asked me if I had ever done boxing. I told her that not only had I never tried it, but also, it had never even occurred to me to do so. Boxing is a sport I can't stomach watching. But somehow, over the next 15 minutes I had agreed to go with her the next morning, a mere 24 hours away…to a boxing gym…on a military base…in this foreign country where I am so clearly an outsider…to box…with a real boxer. Believe me, I tried to come up with excuses to politely bow out. What was that? Was that a whisper from my low back? Where would I even park my bike? I don't own boxing gloves. Across many text exchanges with me trying to get out of actually going, she was persistent and convincing and, frankly, I kept circling back to "If not now, when?"
So, I went.
Nothing connects you to a new rider's mindset like actually doing something new yourself.
I have to admit my boxing experience was not pretty. It was the full package of emotional, physical, and mental challenge, which had me questioning everything about myself. I am a woman pushing 6 feet tall in the Philippines, a country full of amazing people, but not tall people. I feel big and awkward most of the time. Also, I thought I was fit until I tried to hit someone for 3 minutes. Further, I thought that hitting someone (the boxer with the mitts) would be an awful feeling, and I started out apologizing after each anemic blow.
On his insistence, I hit harder, and harder still until my apologies gave way to explosive grunts that surprised us all. (Side note: It is an awesome feeling!) I also thought I would be able to easily follow instructions, but I was dead wrong on this. My first day of boxing I had to process every syllable of what he was asking of me and respond. "Jab, hook, backward, forward, duck." It took me forever to respond. That was a little frustrating.
Here are a few things I noticed about being the total newbie:
Stepping into a new activity for the first time is like stepping into a new culture. It is complex and multilayered.
The newbie's main task is to figure out what to do based on what everyone else is doing. In the cycling studio, some things are overtly expressed and easy to grasp, such as only pedaling forward and not talking on the phone while class is in progress. Sure, some may stray from the obvious, but it is easily correctable.
There is, though, this deeper layer to the class culture that may take some time to decipher. Moving someone's towel and taking over the bike while they stepped out to fill their water bottle would upset the balance in a typical class and a newbie might soon find himself without allies if he did this. The infraction, however, could easily be explained and corrected.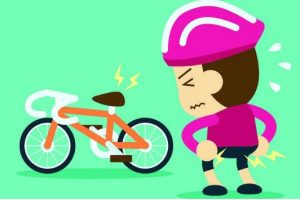 Conceptual things may be less apparent to the newbie. A new rider's experience is "Crap! No one told me my bum would hurt!" Telling someone to own the experience or manipulate the intensity according to their ability is actually more advanced and may not be good coaching for a first-time rider. Telling a newbie to "listen to your body" simply may not be understood by a person who does not exercise.
In my boxing experience, I literally did not know that he had set the gym timer for 3 minutes and when the bell rang, not only was I to stop, but everyone in the gym stopped what they were doing. No one told me and I was oblivious to it for several rounds. I suspect no one could believe that I didn't understand this because they all owned this deeper, unspoken culture of the gym.
The tuned-in instructor will assume the first-timer doesn't know what she is getting into, doesn't understand instructions the first time, and is swirling in a whirlwind of emotional, physical, and cognitive overload.
No matter how fit you are, you're not ready for this.
Even when, for example, a runner tries indoor cycling for the first time, no matter how fit they are in their own sport, this is different. The one, and probably only, thing that gave me enough confidence to go to this military boxing gym with my new client was that I could see that I was fitter than she was in my Spinning class, and so I assumed if she could do it, then I could do it.  
It is easy to dismiss the newbie experience in indoor cycling if the newbie is already an athlete, but the advantage of experience with the "tools of the trade" and the physiological demands of cross-training should not be overlooked. The runner, who at all times has one foot off-loaded in their sport, may not be prepared to grapple with the constant foot pressure or numbness that sometimes happens when the arch collapses on the pedal. It's a small thing, but it is an example of a first-day experience that an instructor can easily address.
Attending an indoor cycling class for the first time, even if a person is not only physically fit, but athletic, does not mean that they will be automatically comfortable with the demands of cycling and processing cues.
Your vocabulary makes no sense.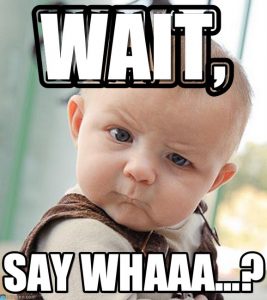 When I went boxing for the first time, I did not know what was meant by "hand wrap" before they showed it to me. I did not realize that "spar" meant that someone would hit me. Imagine the non-athlete, non-cyclist stepping into the cycling studio for the first time and hearing something like, "Crank it up because we're on an aggressive ascent up this monster hill and you should hit at least 85% in the next minute, but don't let your rpm drop below 70. Ready? Attack!"
The instructor with a more "multilingual" approach to their class will be understood by more people. While the above instruction might be great with those in full command of their indoor cycling experience, the newbie might need something much more simple, like "For one minute, you will work harder than you are working now." For the first-timer with no heart rate monitor or understanding of the bike computer, this may be enough.
As much as we instruct our regulars to disengage from all of their distractions and "just be present," the newbie is likely hyper-present and might benefit from a longer view.
Asking a newbie why they've come to class is a good start so you can gauge if they've come reluctantly because their friend convinced them, or if they want to drop two dress sizes before a wedding next month. We'd like to think the general public has lofty goals of staying out of the medical system or that they are on a quest to climb Mt. Kilimanjaro and this is their first day of training, but many exercisers simply report that they want to lose weight or their doctor has warned them to get more active. This is a negative frame of mind. Helping new exercisers re-script their narrative in a positive way may be a game changer for the participant who might have only come to check it out, hated it, and never returned. The savvy instructor will key into the script right away and begin to cultivate an experience that will lead to feelings of success.
At some point in your indoor cycling life, you got on that stationary bike for the very first time and let an instructor proceed to tell you to push yourself to quite possibly uncomfortable levels of intensity. Whether you came from a background of cycling, of fitness, or were a complete newbie to both, you likely experienced some or all of these reactions described above. But look at you now…you are guiding your own students through those very first uncomfortable rides, familiarizing them with what to do and how to do it!
That first indoor cycling class can be disorienting and filled with awkwardness and confusion. This can be easily overlooked by an instructor who hasn't taken the time to reflect back on when he or she first stepped foot into the cycling studio as a participant, or to once again try their hand at something completely unfamiliar. Authentic empathy speaks volumes to new riders who feel that the instructor is paying attention to their experience.