Well, I didn't think I'd ever hear a story like this from an instructor! As you read her account below, imagine what you might have done if you were in her shoes.
Betsy posted this story in the ICA Facebook group. She teaches at a studio located on a resort in Hawaii and just as they were getting class started, they received warning that there were intercontinental ballistic missiles headed their way. I asked her for permission to share this on ICA and she said yes. 
This post also brought up some family memories of stories from my mother, who was 13 years old living in Pearl Harbor in 1941. I add that story below Betsy's.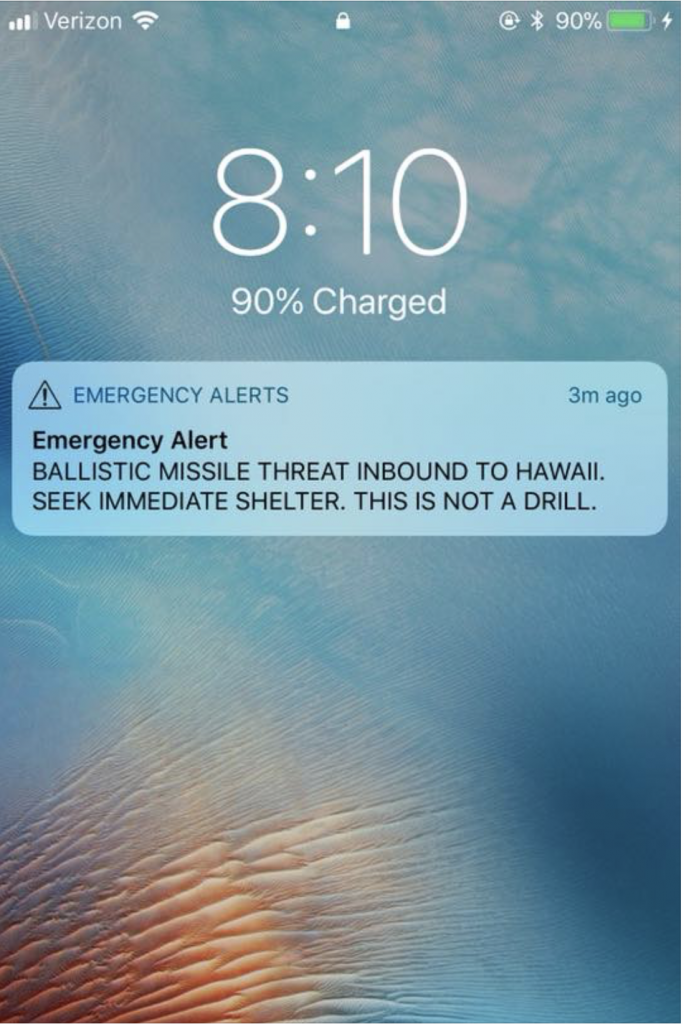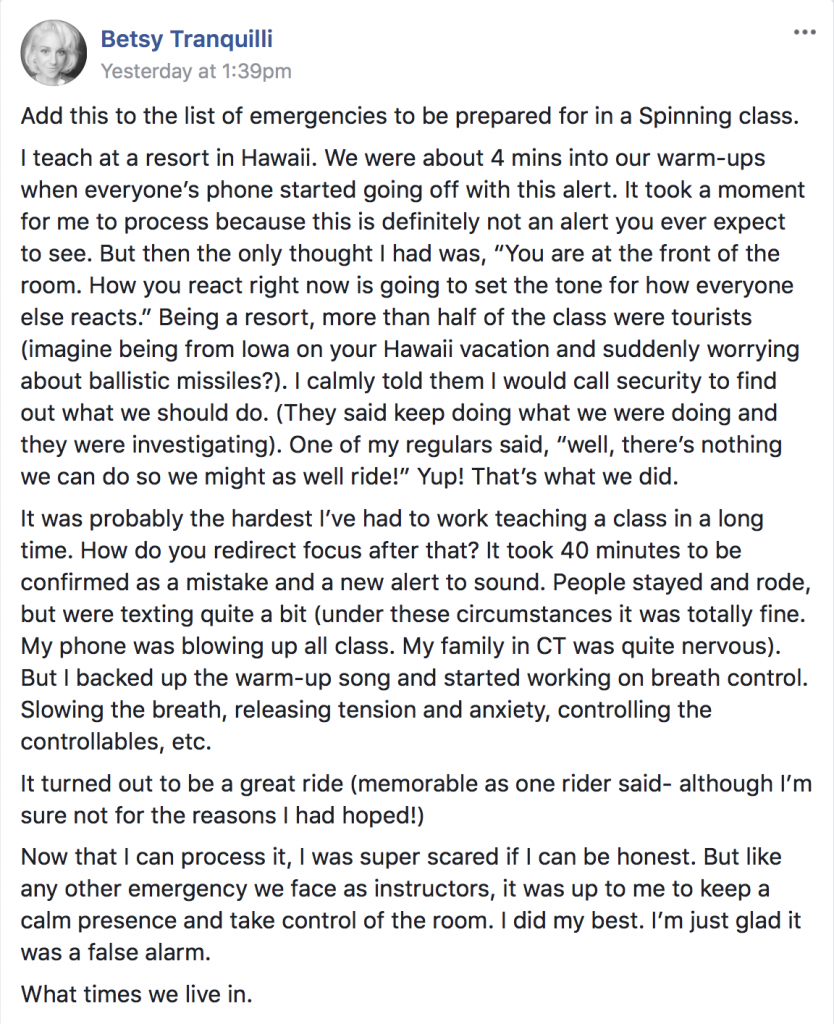 Fortunately, as we all know, it turned out to be a mistake. There were no incoming missiles. Betsy added that one person had left, but the rest stayed. I bet we've all had a few stressful moments while teaching but I think Betsy's story would win hands-down!
I would hope that I could be as level-headed as Betsy was—she played a key role in keeping her riders calm. You should be proud of yourself, Betsy! I can imagine it is something you will never, ever forget.
---
Here's the story about my mother, living in Hawaii at the start of World War II.
She was 13 years old living in Pearl Harbor in 1941. The island was on high alert, but no one expected the Japanese to attack. Her father, my grandfather, was a Commander in the Navy. On December 7, she recounted seeing the planes flying low overhead and wondering what they were (they could not see the harbor from where they lived). The radio was repeatedly saying, "This is a drill. Do not panic!" 
Kind of the opposite of what just happened in Hawaii that Betsy experienced.
As we all know, it wasn't a drill and Pearl Harbor was destroyed. My grandfather was deployed to Wake Island a few days after that (second in command on the Navy side. The Navy was a small contingent on Wake Island—most of the stories you hear about were the Marines). He and everyone else on the island who wasn't killed were captured in late December. He was a prisoner of war in Japan for the remainder of the war (four years).
My family's biggest regret was not getting recordings of my mother telling this and other stories before she passed away 12 years ago.