At the Indoor Cycling Association, we've always been passionate about creating engaging theme rides that make you the hero in your indoor cycling class. Our collection of theme ride resources is unparalleled in the industry, providing not just theme and music ideas but also ready-to-go profiles that allow you to step into your class and teach with confidence. The fun and excitement these rides bring to your riders are unmatched, and I am thrilled to introduce our latest Halloween theme ride, "Welcome to Your Nightmare."
Halloween is a special time for us at ICA, as it's one of the most popular themes in our repertoire. This year, I'm excited to share a spine-tingling experience with you that has been in the works for an entire year. Last Halloween, as I was preparing for my classes, I stumbled upon an intriguing idea from Julianne, a long-time ICA contributor. She had shared in the ICA Facebook group her concept of a "nightmare ride," which immediately sparked my curiosity and creativity.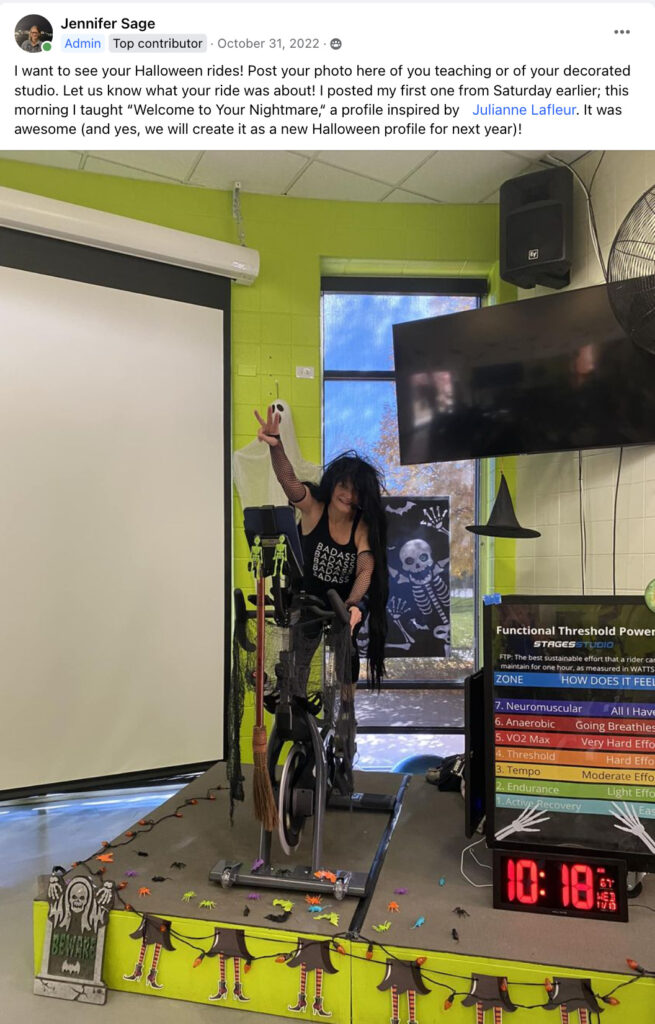 The ride based on this concept was so well-received that I couldn't help but brainstorm even more ideas and additions after it was over, jotting them down in my Google Docs profile spreadsheet so I wouldn't forget them when I looked at it in 2023 to make sure to publish it on ICA. I promise you, a ton of time has gone into the creation of this story and playlist selection. After all this anticipation, I can hardly wait to teach it next week!
Back in 2013, we introduced "The Hounds of Halloween" by Christine Nielsen. This spooky ride told a thrilling tale with the help of eerie sound effects, haunting music, and heart-pounding suspense. It was so popular that our members clamored for a sequel the following year because Part 1 had ended with a cliffhanger. This led to several other Halloween rides based on gripping stories.
"Welcome to Your Nightmare" is a part of this tradition, immersing riders in the story inspired by the theme and lyrics of the chosen songs. In this spine-chilling tale, you (the instructor) are the narrator, and your riders are the protagonist, navigating relentless nightmares that disrupt their rest before an important day at work. These nightmares will take your riders on a journey, from breathless awakenings in pools of sweat to sinister dreams that await them at every turn.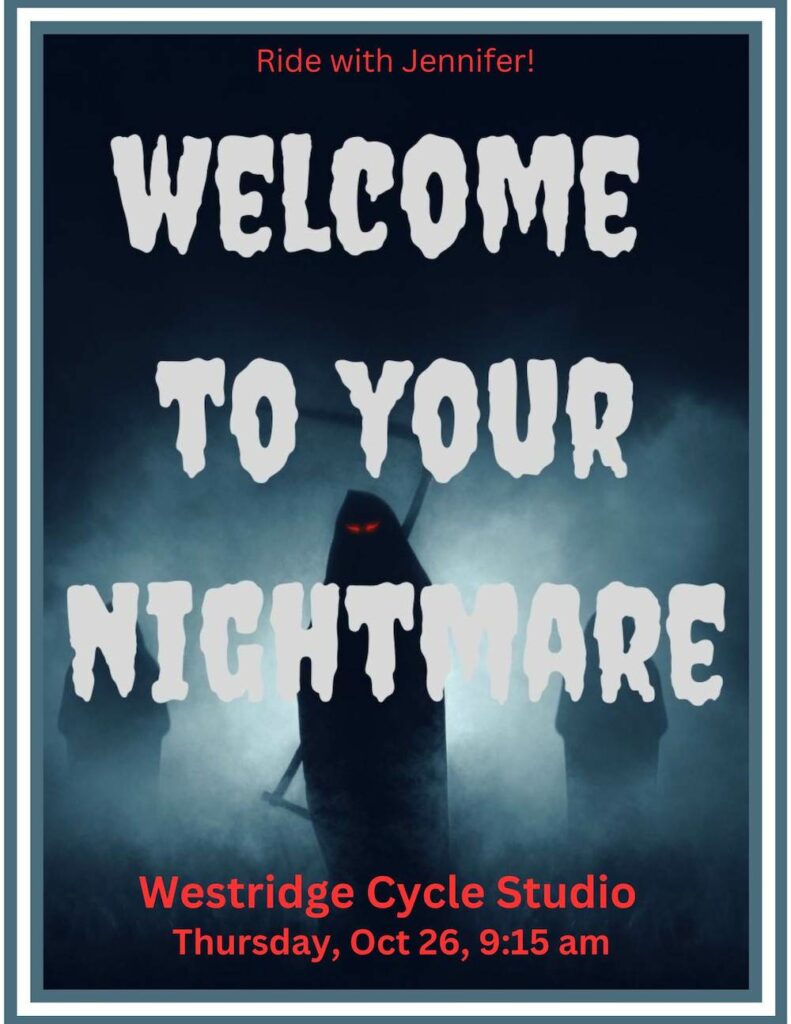 Like all ICA rides, you have the freedom to customize the songs and the storyline to add your unique twists to the nightmares. If you discover new ideas, dreams, or songs that enhance the ride, I hope you will share them in the comments below. 
Before leading this ride, make sure you read the full story outlined in the long-form master class profile provided below and carefully listen to the lyrics of each of the songs—you may want to highlight some of these lyrics during your class (I've pointed out many—but not all—of them in the main profile). In the shorter Express Profile, I've included essential cueing, but feel free to modify it and add as much additional cueing as you might need by downloading the provided Excel or Google Sheets documents.
I'm eagerly looking forward to hearing how you and your riders enjoy "Welcome to Your Nightmare." It promises to be a hair-raising and unforgettable experience!
If you have a Canva account, here is a link to the template for two versions of the class promo.