Are you looking to create a playlist that bridges the gap between Taylor Swift enthusiasts and rock aficionados in your indoor cycling class? Well, I've got the perfect ride for you!
Picture this: You want to craft a Rocktober playlist, but you're mindful that not everyone in your class is gung-ho about rock music. On the flip side, there are those riders clamoring for an all–Taylor Swift experience (especially following all the hype about the success of her Eras tour). But let's be honest, dedicating an entire session to Taylor might not suit everyone's taste.
So, what's the solution? Drumroll, please…get ready for a musical showdown! I present to you my Taylor Swift versus Rock 'n' Roll profile! I recently had the pleasure of conducting this ride, and it was a hit with all of my participants—even the skeptical ones. Some of you might be thrilled to give it a spin next week, while others might even roll your eyes—and that's perfectly OK! Not every rider will embrace the idea of jamming out to Taylor Swift, especially for more than half of the playlist.
Now, let me share the backstory behind this creative concoction. Back in late August, I stepped in as a substitute instructor at a corporate fitness center in downtown Denver, filling in for the esteemed Dennis Mellon, master trainer for Stages, who was on the injured reserve list (shout-out to Dennis!). The studio consists of a small collection of just nine bikes, but what they lack in numbers, the riders make up for in enthusiasm and energy. 
Here's where it gets interesting: there's a faction of die-hard male rock fans and a group of ladies who aren't as thrilled by rock tunes. I know, it sounds so stereotypical…but hey, there's a reason stereotypes exist, right?
A few weeks back, I conducted my Roller Coaster Ride, which features a diverse playlist simulating a mountain bike ride. It includes a challenging anaerobic segment with a rock-and roll-classic track, Led Zeppelin's "Black Dog." Now, I always preface this part of the class with a warning, saying, "When this song kicks in, you're going to immediately recognize it, and we're going all-out with standing out-of-the-saddle attacks during 'those' guitar riffs. Make sure you are ready!" At the end of this song, everyone is left breathless after this intense segment. 
During the cool-down, one of my riders dropped a bombshell, claiming she'd never heard that song in her life!
Well, you can imagine our incredulity. Led Zeppelin's "Black Dog" is an iconic track, and even if you're not a fan, you've likely heard it in movies, on the radio, or in stores. But hey, maybe she lives in a rock-free bubble! Jokes aside, I promised her a playlist with songs she knew well, and when she revealed her love for Taylor Swift, my playlist-making mission began.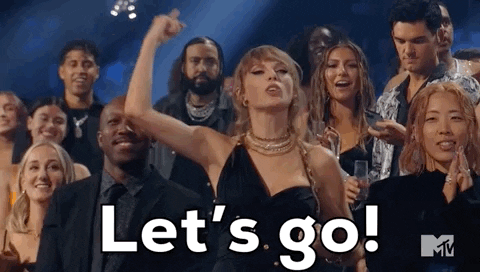 I playfully suggested a "Taylor Swift versus the World" playlist, alternating Swift songs with different genres or decades. However, when I sat down to create it, the abundance of millions of choices made it a daunting task to narrow the songs down. Two hours of indecision later, I decided to make it a "Taylor Swift versus Rock 'n' Roll" ride. With a much more narrow bucket of songs to choose from, my music selection task became so much easier. 
After painstakingly crafting the profile and playlist, the day of reckoning arrived. En route to the studio this morning, I was belting out in my car as I listened to the playlist: "Look what you made me do look what you made me do look what you just made me do look what you just made me do." I couldn't help but wonder how it would all unfold.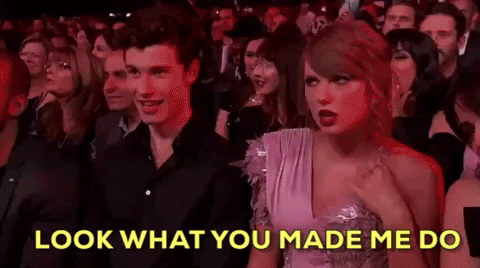 To set the stage for the battle, my first rock song was The Beatles' "Revolution." It was our way of signaling that we were in for a musical showdown. Early on in the ride, I made sure to highlight the variety in Taylor Swift's song catalog, emphasizing the range of tempos and energy that make her songs perfect for indoor cycling. 
Of course, I gave some love to the rock songs as well. During the Black Sabbath track, I declared, "Whether you love it or hate it, you can't deny that this song injects energy into your pedals!"
During the cool-down, I asked the pivotal question: "Who won the battle?" Predictably, all the men raised their hands for rock and roll, while the women sided with Taylor Swift. But there was a surprising twist when one of the men admitted, "I had no idea she sang all those songs, and you're right, she really does have a diverse range."
Another guy chimed in: "Ha! My toddler is always singing 'Look What You Made Me Do,' and I had no idea it was a Taylor Swift song!"
In the end, it was an unequivocal success! I definitely plan on presenting this ride at my other club…but after a week of listening to much of her discography, I need a break from Taylor Swift, so I think I'll wait a month or two.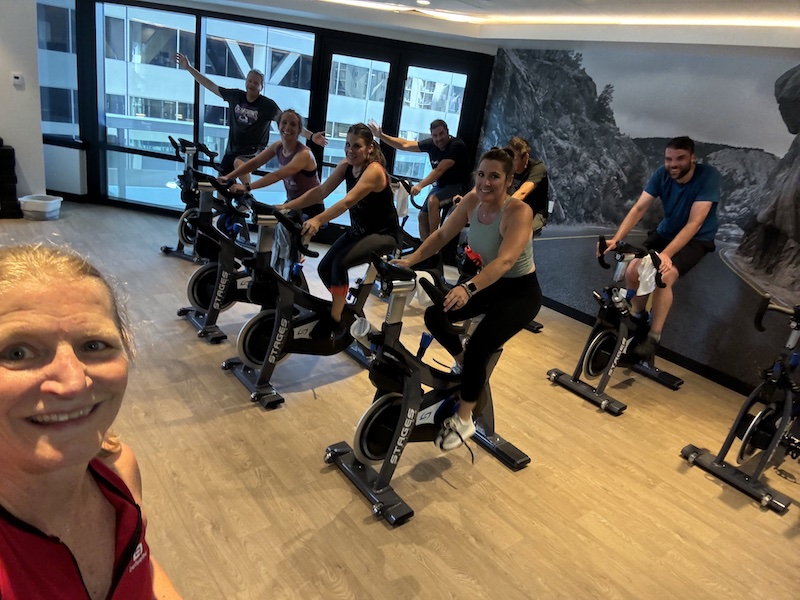 If you decide to give my ride a whirl, please let me know how it goes and whether it sparks an intriguing discussion in your class. And if you're up for the challenge of exploring an even wider range of genres, don't hesitate to attempt the "Taylor Swift versus the World" option and share your experiences with our community.
Note: My class is 50 minutes. If you need a 60-minute ride, you can add another fast flat and climbing song to either the first half or second half (one Taylor song, one rock song), but you may have to play around with replacing some of the other tracks with longer songs. To make everything fit into my ride, I had to select mostly shorter song options (3 minutes or less).