Back in the early days of ICA in 2012, I created a ride I called the Roller Coaster Ride. It turned out to be one of my most popular profiles at the time. On a couple of occasions, I presented it as a master class while traveling to clubs around the country for a weekend of training.
Since then, I've been wanting to redo the ride. I've been collecting songs with the phrase "roller coaster" in the title or lyrics and used those in this new playlist. You'd be surprised how many there are, and how much energy these songs have! You can access that general roller coaster playlist below.
Now, this new Roller Coaster profile is not only a challenging and fun simulation of a mountain bike ride, it's also a theme ride based on roller coasters. What could be more fun than that?
I kept several of the songs from my original playlist because, well, they are awesome for simulating the uniqueness of riding a mountain bike. The original playlist begins with a 15-minute climb (using a 15-minute song); this one uses an 8-minute version of that same song. The tempo and energy of the song are so perfect for that initial long grind.
I still like my original playlist a lot and will continue to teach it. I have a group of riders who are big mountain bike cyclists and can appreciate the long 15-minute grind at the beginning, but I get that non-riders might not like it as much. Here is a link to that profile (the profile itself has been updated and edited, so if you've downloaded it in the past, you may want a new copy). You may find you like having two versions and may even decide to mix and match some of the songs.
Below is the description of this ride.
---
This profile is called The Roller Coaster Ride. It is a mountain biking simulation of a very fun, twisty-turny, up and down, adrenaline-filled single track. There's a long, 8-minute hard grind uphill on a jeep trail before we even get to the start of that single track, so you'll have to focus on the mental component to inspire your riders to get through that part first. 
This ride is modeled after many of the mountain biking routes around where I live in the Rocky Mountains. Almost all of them require a very long steady climb, in real life sometimes anywhere from 30 to 60 minutes or longer, before the "fun" part starts! Why? Because all the fun stuff is "up there." I live in a ski resort and the towns are in a valley surrounded on both sides by mountains, so you have to climb out of the valley first to get to the less steep stuff. Not all mountain biking is like this, to be sure, but it makes for a challenging way to start this ride. 
It always occurred to me that that's how roller coasters always start…with a long slow grind to the highest point before ripping it up through the rest of the ride.
By its nature, mountain biking is more anaerobic than road riding; nevertheless, if you're going on a long ride (an hour or more), you need to manage your intensity so you can finish the ride without calling for someone to rescue you and pick you up. The gearing on a mountain bike allows you to go up much steeper hills than you could on the road, and you are often faced with sudden very steep climbs after speeding down steep descents. To excel on the more challenging trails, a rider must have excellent fitness. An aerobic base is needed, but also, a well-developed anaerobic capacity is necessary. Therefore, high-intensity interval training is one of the best ways to prepare for these kinds of rides.
Although this ride is very challenging intensity-wise, just like any other indoor cycling class, you can coach your students to take it at their own level. But for those who have been training consistently, this is an opportunity to give it their all. If they do happen to ride mountain bikes outside, they will recognize that anaerobic burn, and will be grateful for all the structured interval training you've been giving them in your classes. All types of intervals are helpful for a profile such as this: longer lactate threshold intervals, medium-length very hard VO2 max intervals, and the shorter 1- to 3-minute lactate tolerance intervals. While sprinting (in the true maximal output sense of the word) isn't as common in mountain biking, short, very high-intensity surges of 30 seconds or less are.
You will also see that this profile has a huge mental component, with cues to help you inspire your students to stay committed to the climbs. In short—this one has it all!
Here are two of my Instagram promotions for this ride.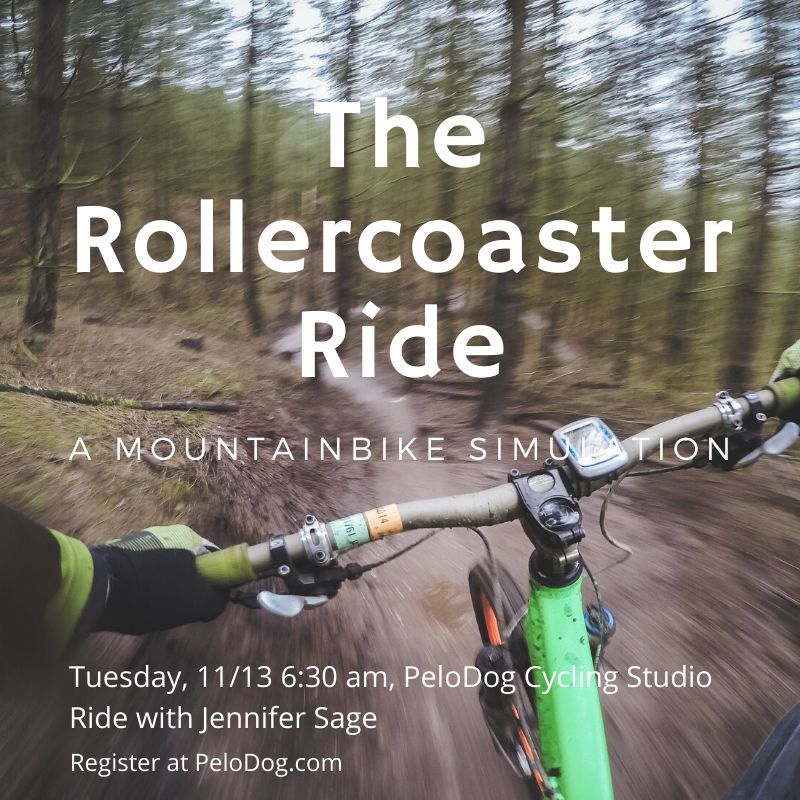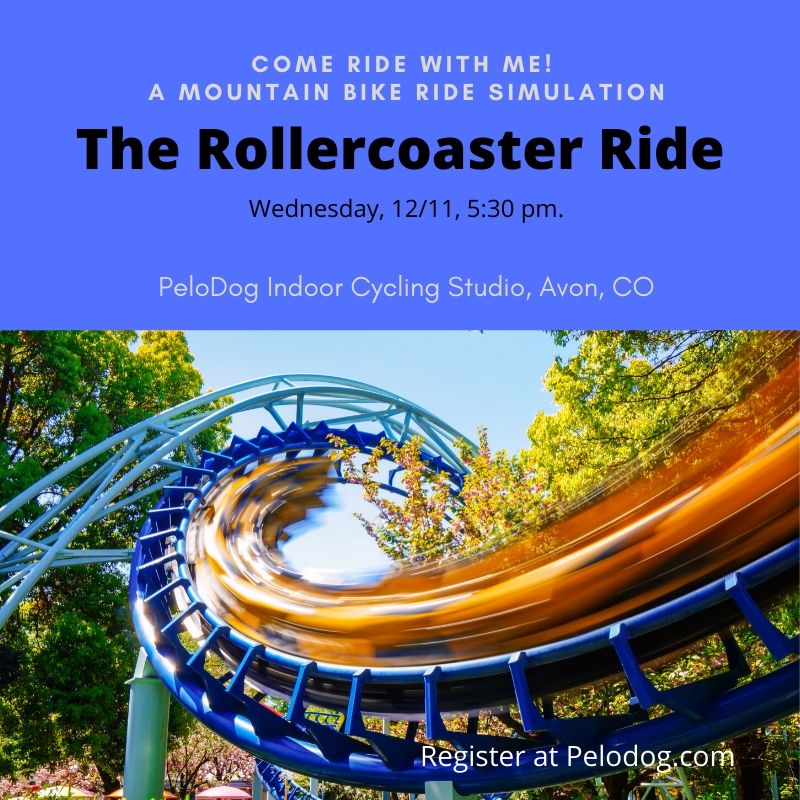 ICA members can access the profile (PDF and Excel file) and two playlists below.
---