I wanted to share with you a handful of photos from Halloween theme rides from around the globe that I saw on Facebook or Twitter. If you taught a Halloween ride and want to share it with us, please post your photos to our Facebook page! (While you're there, go ahead and LIKE our FB page to get updates on music, events, general fitness advice, inspiration, and notification of our ICA posts!) We'd love to see how much fun you all had in your cycling studios. Halloween is without a doubt one of the most fun theme rides you can do, in my opinion.
The photo at the top left is from Venning Ride in southwest UK. (Read about this unique studio here.) Paul tweeted this:
Paul Venning is all about fun yet effective workouts, and he isn't afraid to pull out all the stops to entertain as you can see in the image below!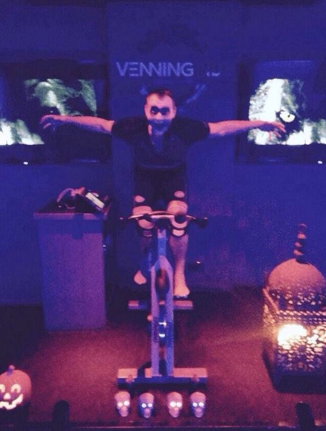 Paula Hernandez of Puerto Vallarta, Mexico, posted this photo on my Facebook page with this comment: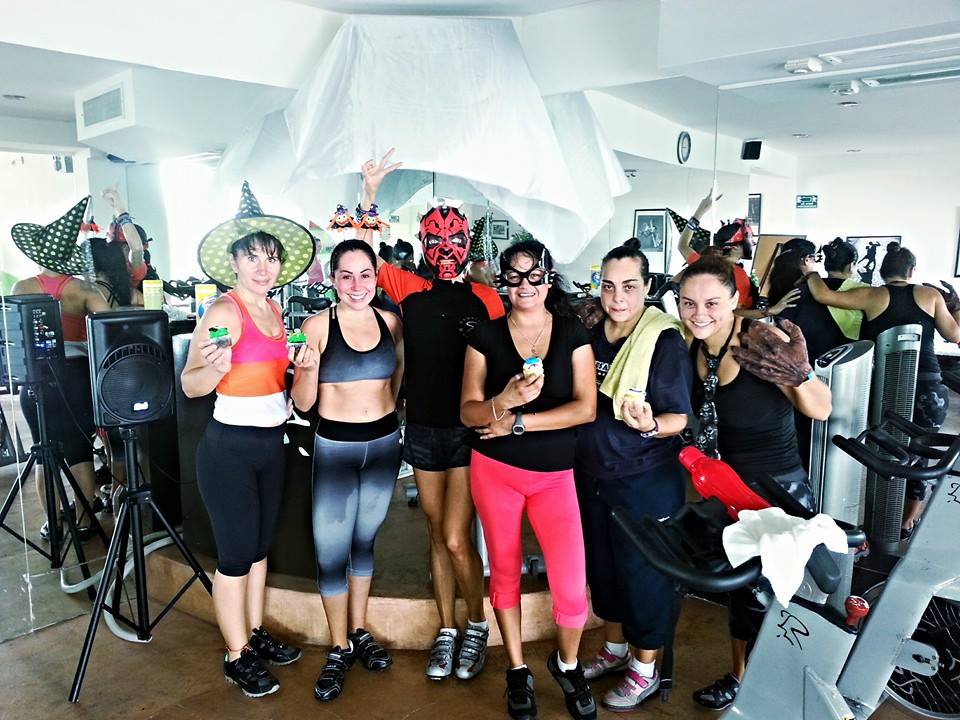 Billy Coburn of Omaha, NE, (who has also written a beautiful journey ride we posted on ICA) had a different "spin" on his Halloween ride. They did the "Scary Sock Ride"!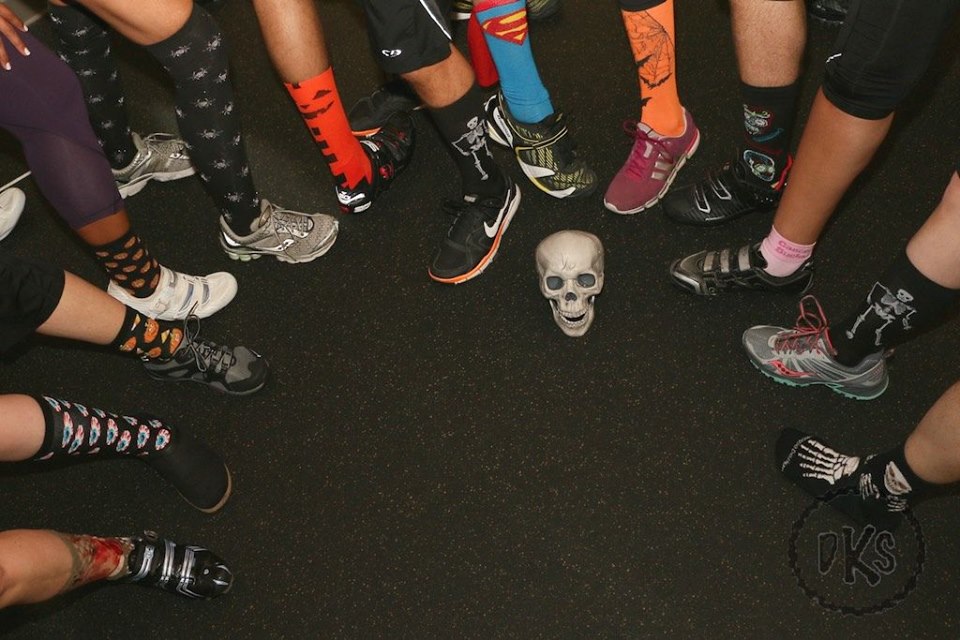 Caroline Rigby also of the UK sent in this photo: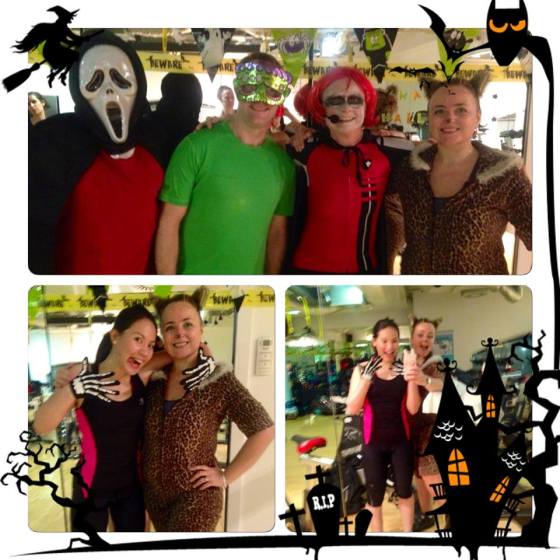 And Elizabeth of Maryland set up a screen in her class to display spooky images.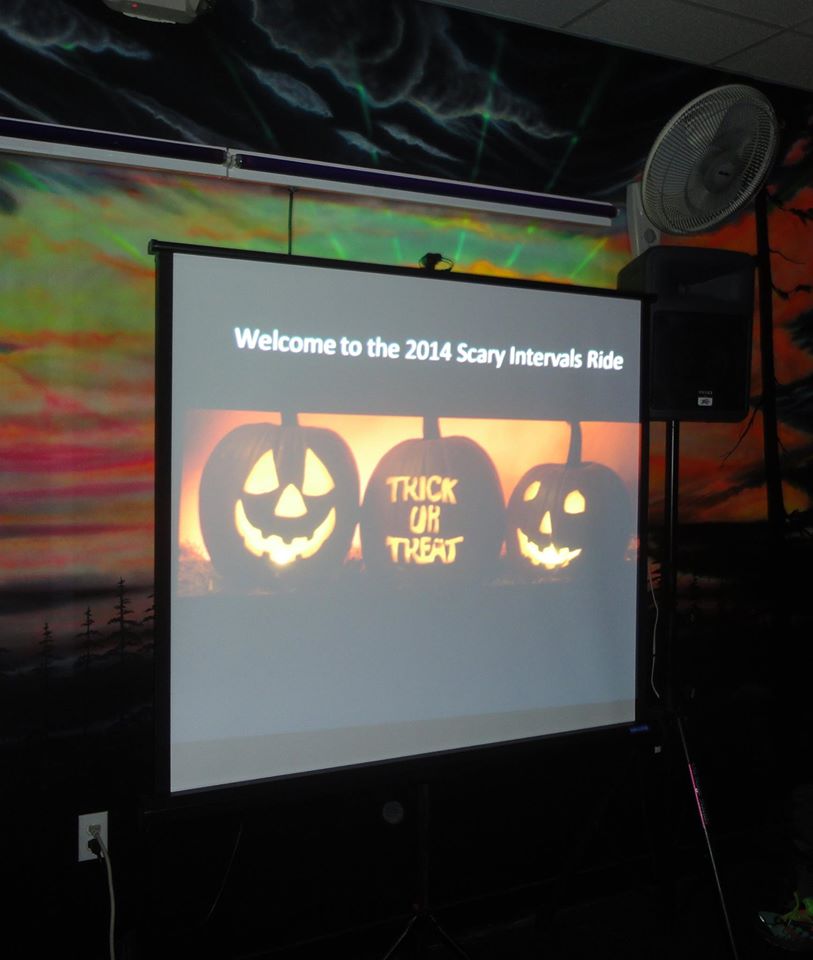 This one gets my vote for best room decoration! Carol King of Deerfield, IL, said it took her five hours to set up and about an hour and a half to clean up, but it was worth it for the joy it brought!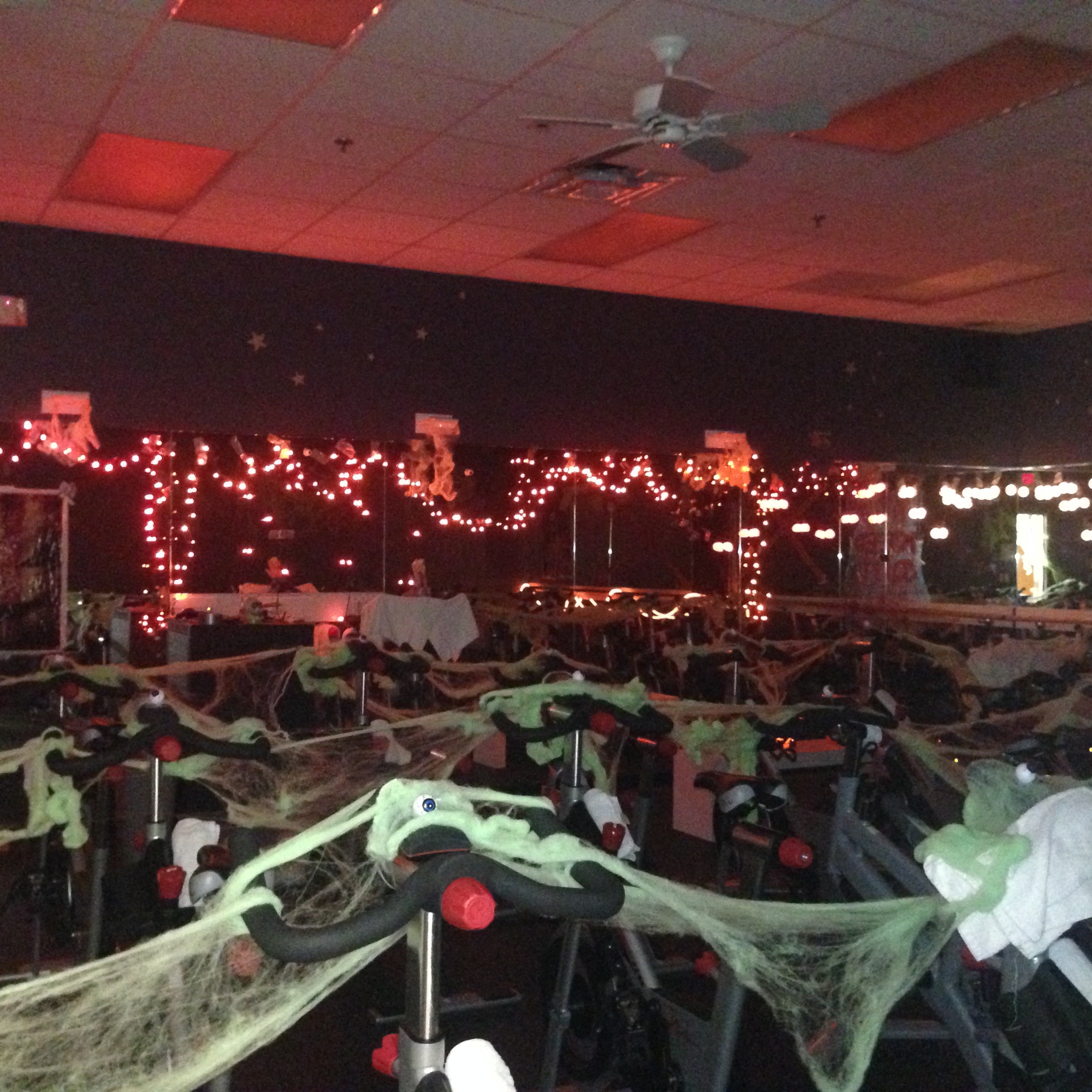 Next we have the Halloween Wolf (Leslie Mueller of Marin, CA—I love the drama!) and the Unicorn (Cassie Piasecki of Newport Beach, CA)!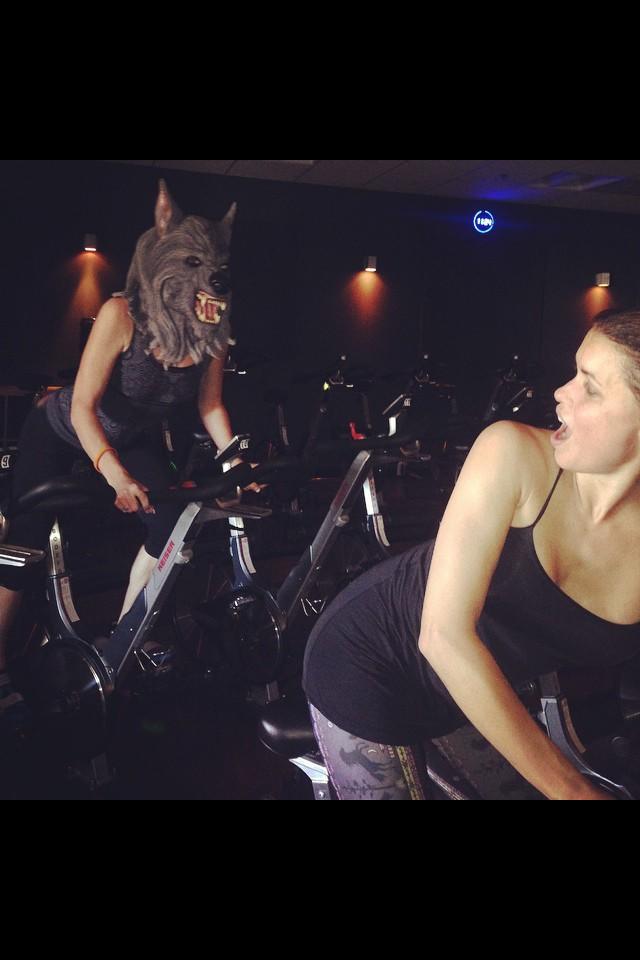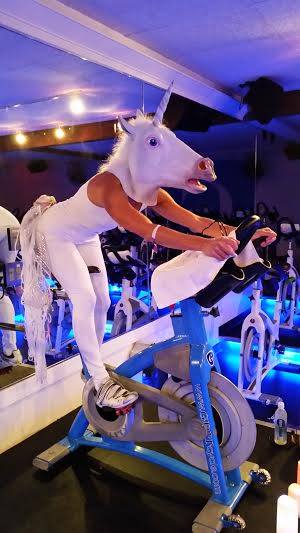 I wonder how many strings of light were used in this studio? This is Christina Landaverde's class at 24 Hour Fitness in Escondido, CA. Apparently her riders did the decorations…how is that for community?!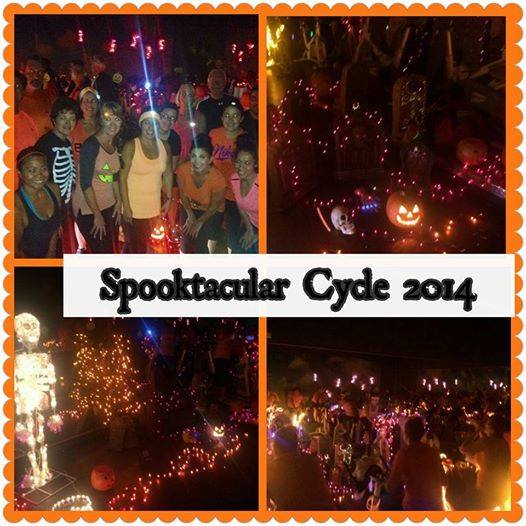 How about you? What did you do on Halloween at your studio? Care to share your photos with us? Either e-mail them to info@indoorcyclingassociation.com and/or post them to our Facebook page!