Billy Coburn, Star 3 Spinning® instructor and occasional contributor to ICA, was moved to put together a fundraiser ride for Nepal earthquake relief. He had a profile he created last year called North, about summiting Mt. Everest, so he resurrected the ride for his event, which he taught this past Friday. 
He wanted to share this profile with anyone who is interested in doing a fundraiser for Nepal. You can download the PDF below. If you need ideas on how to put together a fundraiser in three weeks or less, this article has a free checklist to download and a list of excellent charities to support to make sure your donations reach their target.
Also, if you have ever attended Josh Taylor's very popular Everest ride at WSSC or ECA, you've got some additional inspiration for an Everest-themed ride.
Billy led the North ride at the Prairie Life club in Omaha, Nebraska, and raised $1013 in one week with very little promotion! We will have more information about Billy's ride next week, but below are a few photos from the event. It shows you that you don't have to be that involved or plan a huge event. This was just a one-hour class!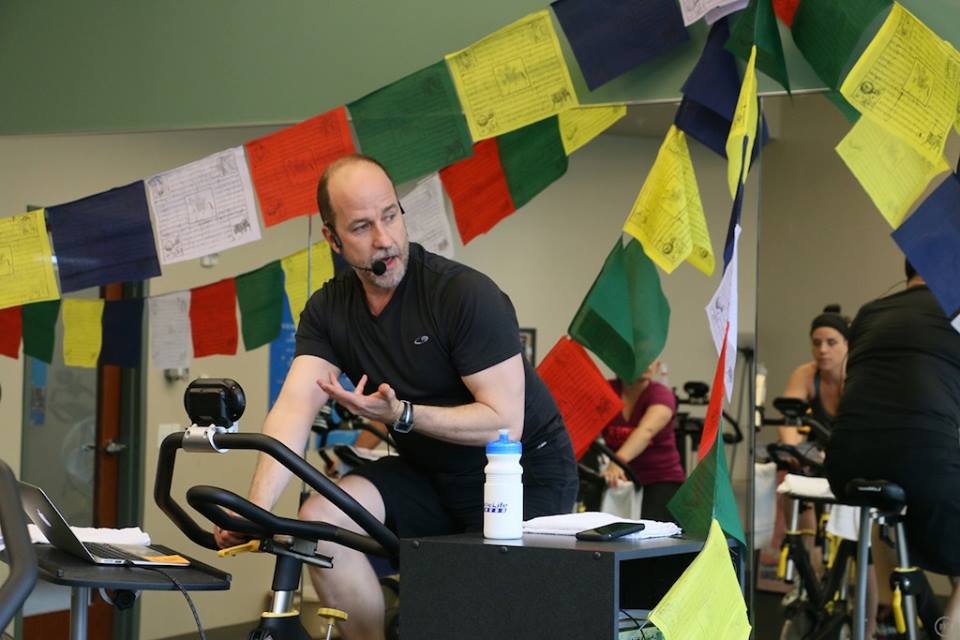 Billy Coburn teaching North.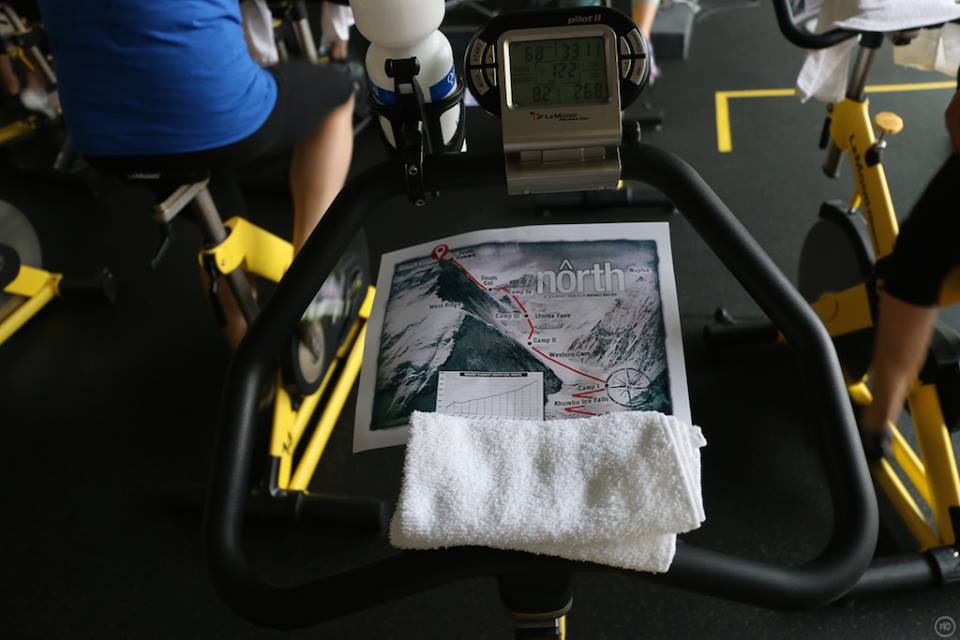 Every rider received a printout of the ascent up Everest. (See download below.)
Thank you Billy for sharing this profile with all instructors!
Download the profile below.

Download the map up Everest below.