From our archives…
---
There's an old Irish proverb that says, "Your feet will take you where your heart is at." This Saint Patrick's Day, why not use our "Hills and Dales of Ireland" profile and take your class for a ride along the Irish countryside? The ride consists of six rolling hills of varying intensities ending at the Mystic Celt pub for a celebratory drink.
If that's not your speed, you can also check out fellow instructor Richard Mullen's Irish-themed interval profile called "If You're Lucky Enough to be Irish, You're Lucky Enough." Richard lives in Ireland and this profile is structured around the events that have shaped the country over decades. Examples include the Riverdance phenomenon, the building of the Titanic, and more.
If that's still not your cup of tea (or your pint of Guinness), then check out Bill Pierce's "Pub Crawl" profile.
Feel free to swap out any songs with some of our favorites found in the two bucket playlists below, one centered around songs good for Saint Patrick's day and the other around the theme of "Good Luck."
I'll be doing a mix of all three of those profiles this year, calling it "The Lucky Ride." Here is my social media post for my class (as of this date, the profile is not complete but when it is, I'll be posting it int he ICA FB group).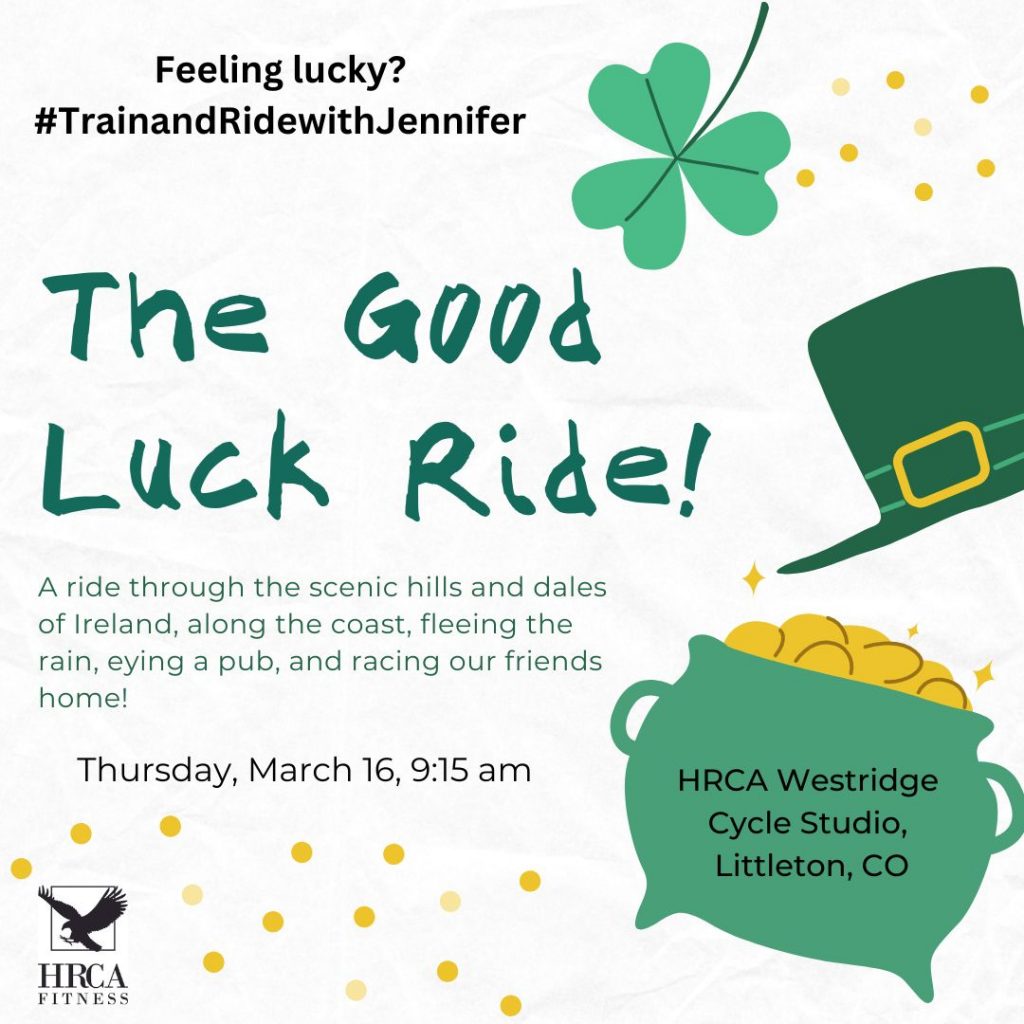 Cheers, and let the shenanigans begin!
Saint Patrick's Day and Good Luck Playlists