Downtempo is my most favorite music genre. It puts me in an introspective mood like no other kind of music. 
If you have never heard of it, you are in for a treat! But it may not (yet) be something you can introduce to your riders, especially if they are fans of mainstream pop or hip-hop, rock, or the standard dance track. You may need to try it out on yourself first. I bet it will grow on you, just like it did me.
A little background on the genre
Downtempo is a sub-genre of "electronica," which is a sister to "electronic" music. While "electronic" is in the range of 120 to about 140 bpm and includes sub-genres of EDM (electronic dance music), trance, club, and house (the genres you are more familiar with), "electronica" falls below 120 bpm and includes the sub-genres of downtempo, ambient, and chill (or chillout).
Ektoplasm (the premier source for non-traditional electronic genres of all kinds) defines downtempo as:
Broken beats, ambient soundscapes, chilled vibes, and slower music with a wide variety of moods and approaches. There are many related styles including psy dub (downtempo with an emphasis on dubby bass), deep trance (more of a steady beat and trance focus), psybreaks (more uptempo but still broken beat), and ambient (typically beatless).
Where did downtempo originate? Wikipedia gives us the following explanation:
The 1990s brought on a wave of slower-paced music, which was played throughout chillout rooms—the relaxation sections of the clubs or dedicated sections at electronic music events. Downtempo music started to surface around Ibiza, when DJs and promoters would bring down the vibe with slower rhythm and gentler electronic music upon approaching sunrise. In the late 1980s, trip hop emerged from Bristol, which combined elements of hip hop beats, drum and bass breaks, and ambient atmospheres at a lower tempo. At the end of the 1990s a more melodic instrumental electronica incorporating acoustic sounds with electronic styles emerged under its own umbrella name of downtempo.
Ambient music is atmospheric, melodic, calm, and uplifting. It surrounds the listener, creating a sense of well-being. Downtempo is similar but is more beat driven, and normally falls between about 85 and 110 bpm. Even among downtempo music, you have a variety of sub-styles, which you will see reflected in the songs linked to below and in the Spotify playlist. 
Indoor cycling use
It's one thing to examine music for its universal appeal on dance floors, clubs, raves, or other uses. It's quite another thing to look at it from an indoor cycling perspective. When riding our indoor bikes to the beat of the music, instructors are taught to pedal every other beat. In other words, for a song that is 140 bpm, your cadence is half of that (70 rpm). Every pedal stroke on one side (one leg) hits every other beat.
But downtempo music is about 80 to 110 bpm. You can't cut that in half—you'd be pedaling at 40 to 55 rpm. It's generally way too slow.
It may seem counterintuitive at first, but for this slower, downtempo rhythm, you actually pedal faster than you do to the faster tempo songs. Why? Because one foot is pedaling on every beat instead of every other beat. For those who haven't yet discovered the beauty of riding to this beat, it may seem strange at first, but believe me, when you start practicing to some of the songs below, it will soon make beautiful sense. I hope it opens up a world of music (and pedaling) that you never realized before!
Most of the songs I'm attracted to and have posted below are right around 90 bpm, give or take a few beats. Can you see a resemblance to what we do on an indoor bike? It's absolutely perfect for our flat-road cadence!
In fact, I'm not sure whether I love riding at the cadence of 90 rpm so much because I love this music, or that I love this music so much because it fits the cadence I love to ride to. Nothing works better for a mind-body, mental strength, inward-focused, endurance, or higher-cadence, introspective profile or drill than downtempo music.
Nothing. This is the kind of music that gets into your soul as you ride.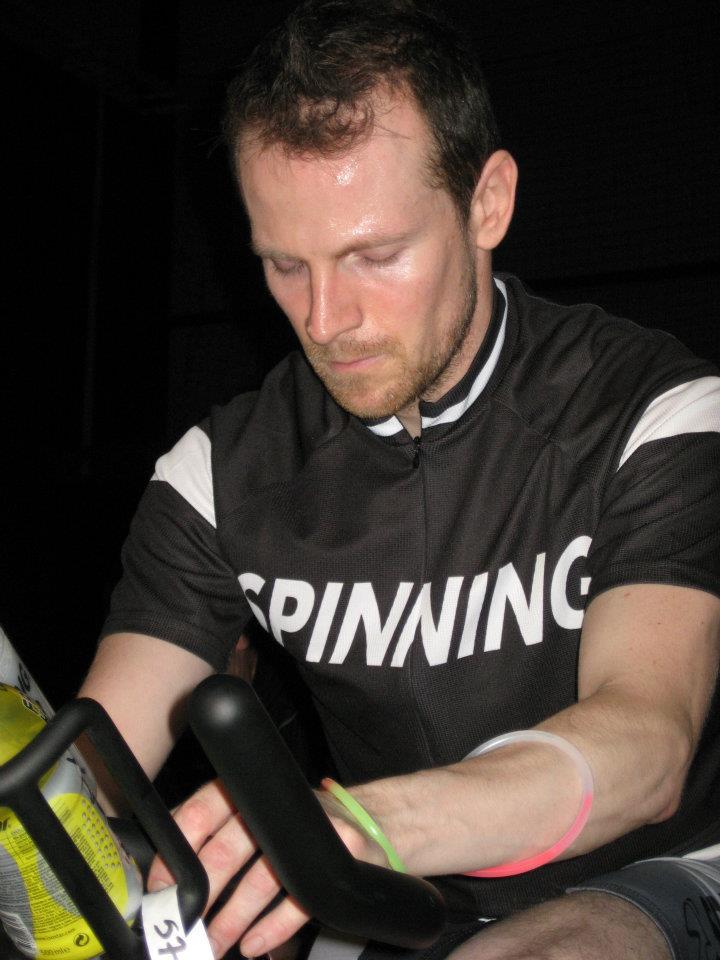 But for those who don't yet understand this genre, don't worry, I will teach you how to teach to these songs.
I'll be the first to admit, some of this genre can get a little "out there," so it helps to have someone like me who has already filtered through it to find the most pedaling-worthy tracks for your cycling classes.
What else makes downtempo special?  
So, what do you think? Are you entranced? Hypnotized? Transported?
Are you new to downtempo? Have I lit a fire in your musical heart?
Or, are you like me and you could ride to this music every single time you get on a bike (but refrain because not every rider appreciates it as much as we do)?!
Or, maybe you still just can't get into it? That's OK! We are all different in our preferences.
Whatever the case, leave me a comment below. I'd love to hear your thoughts. And, if you have a downtempo favorite you'd like to share, let us know!
Namasté.