**NOTE: Even if you are not doing an event for IICD, please keep reading anyway because you'll get some great ideas for other events you might want to plan in the future! Our goal in sharing these events and ideas is to inspire studios, clubs, and instructors around the world with creative ways to grow their classes! We want to hear from you!**
---
International Indoor Cycling Day is only a week away. We would love to hear from you about your specialty classes or special events you have planned. I also want to share some of the FB messages and e-mails I've received (and will update this with new ones as I receive them).
Spinback Studio in Shanghai, China, has shared this event with me: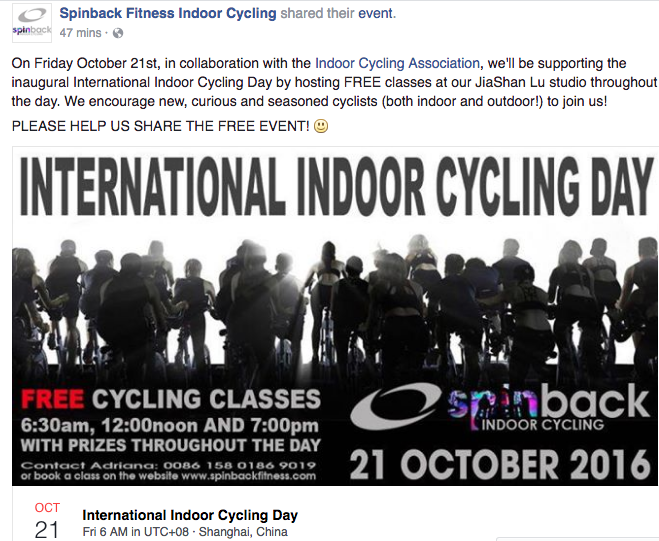 Reform Cycling Studio from Kenya is promoting their special day: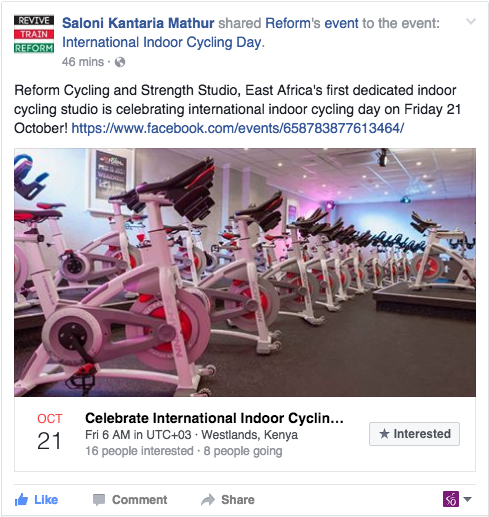 Here is a brand new studio in Singapore who is celebrating IICD!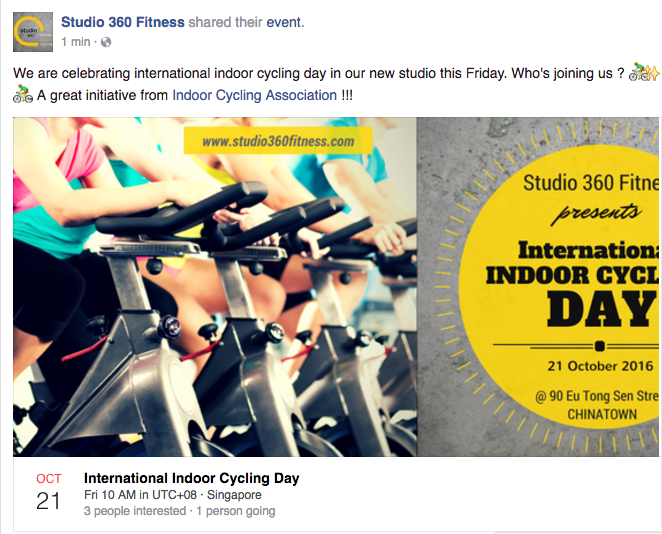 Debby Pegg of the Lilitz Rec Center in Pennsylvania sent out a press release to their local paper, the Lilitz Express, and was featured in their calendar section: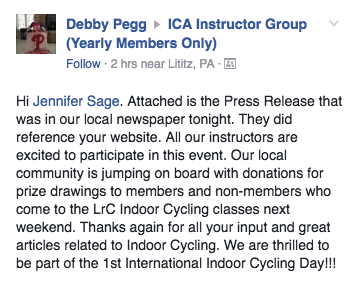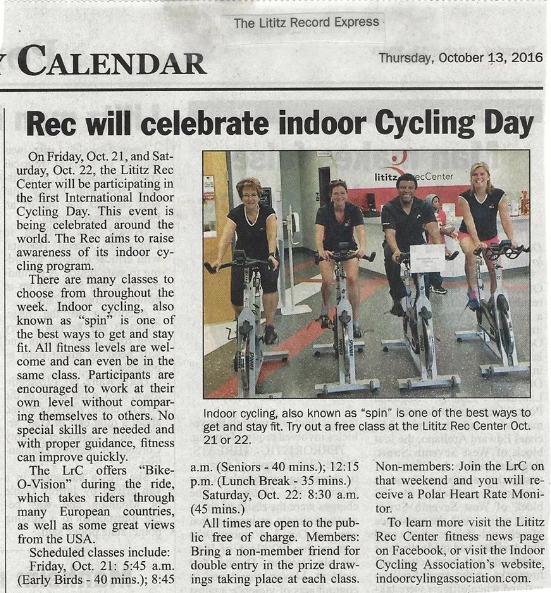 This studio in Alaska is celebrating by offering free cycle classes all weekend to raise awareness: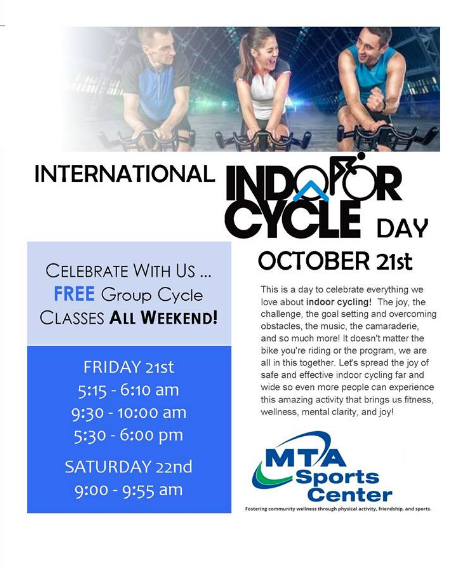 Sevana's studio in California is offering ROGO (Ride One, Get One)!

Other instructors have told me they are doing small promotions within their clubs to raise awareness of their classes by offering special theme rides, 30-minute introductory classes, team-taught extended rides, or a bring-a-friend-for-free day.

You can also combine a celebration of International Indoor Cycling Day with your Halloween theme ride you may already be planning or vice versa. If you haven't yet downloaded our FREE exciting Halloween profile Trick or Treat, you can download it by clicking the image below.