Everything that's old is new once again!  Can you believe it's the 35th anniversary of the movie Top Gun and the remake will be released in just a few weeks? If that doesn't make you feel older, I'm not sure what will! (At least to those of use who remember the thrill of watching this movie when it first came out.) We first posted this profile in 2012, but it's time to dust off the cobwebs and bring it back. Top Gun lives again! Thanks, Robert Baldi!
---
Get your boosters ready because your class will blast off with this master class by ICA contributor Robert Baldi. Robert was inspired by the 3D re-release of Top Gun, and as he watched the movie again he realized it had the perfect ingredients for an amazing interval ride, not to mention the very popular playlist! Robert uses fighter pilot–inspired cues for each interval, and has interjected some of the best quotes from the movie, so not only is this profile challenging and fun, but it is totally authentic!
I've known Robert for years through online Spinning forums, WSSC and other conferences, and blogs. Robert is an avid cyclist and follows the Keep it Real principle in his profiles and coaching. He has a special ability to create very cycling-specific yet engaging and fun profiles.
He's ridden many of the most famous cols in France and brings that experience into his classes. If you purchased our Tour de France packages, you'll recognize Robert as the creator of two excellent stage profiles in 2012. 
Robert sent me his wife's heart rate profile from when he taught this class. (I can attest, Cassie is his star pupil!)
The first two are the practice flights, and her heart rate reflects the gradual increase in effort, so perfect for warm-up efforts. The first practice round brings her to a solid aerobic level, the second a little bit higher. Her first interval of the main set is about the same as the second practice round, but then each of the successive efforts brings her fully into a sub-threshold work effort. It doesn't have to be above threshold to be "hard." This amount of time spent just below threshold will really kick your butt!
I'd be interested in seeing a power meter output for this interval ride.
Top Gun Trivia
Top Gun was released in 1986, and we're getting close to the 30th anniversary…dang, that makes me feel old! As Robert and I discuss in the audio, one of my favorite scenes is the one in which they sing "You Lost That Loving Feeling," so you can be sure I'll put that song in for my cool-down when I teach this ride, although Robert chose a different song (he explains why in the audio). But everyone in your class on the north side of 30 years old will feel some connection to the playlist and theme of this ride, and if your students are younger, there's a good chance they may be watching the newly released 3D version.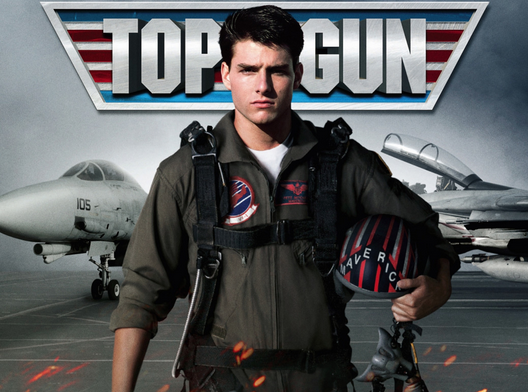 Robert piqued my interest with some of the trivia about the film so I checked it out on Wikipedia. You might find it interesting as well, and may want to tell your students some of the history of the filming of the movie. For instance, did you know that a pilot was killed during the filming of the movie when his plane crashed into the ocean off the coast of Southern California? Did you know that the movie has grossed over $350 million? Did you know that the director, Tony Scott, wrote a check for $25,000 to the commanding officer of the USS Enterprise so he would turn it around to film a 5-minute segment of the movie in order to get better sun? Did you know that the soundtrack is still one of the top grossing soundtracks to date, reaching 9X Platinum? Betcha didn't know that Bryan Adams turned down an offer to produce a song for the album because he felt that it glorified war! It doesn't surprise me that sales of aviator glasses increased by 40% following the movie's release (not to mention bomber jackets and Navy recruiting)! Shows you the power of product placement in movies. Finally, did you know that Kelly McGillis, after two divorces, was united in 2010 in a civil union with her partner of 10 years, Melanie Leis?
Did you know it became the greatest military recruiting tool ever and is credited with improving aerial combat training in the navy?
On a personal level, I found some of the filming information interesting because I grew up a Navy brat in San Diego in the 1970s and '80s. My father worked for a short time at the (now decommissioned) Naval Training Center at Miramar before he retired from the Navy after 21 years in the early 1980s. I hadn't realized that was the location of the Top Gun training (no, my father did not work in that department). I do remember visiting there and going shopping at the Miramar Naval Exchange with my mother, especially for Christmas shopping! Earlier in his career, my father had been a Navy pilot during the Vietnam War and flew reconnaissance planes during the war off the aircraft carrier Constellation.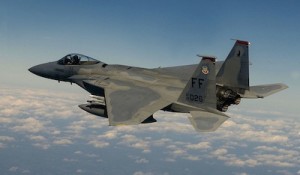 ICA members can download the PDF and listen to the audio of Robert describing how to effectively teach this exciting profile below.