The fitness industry is dynamic and is in a constant state of change. New research studies are being conducted and innovative fitness concepts pop up all the time, even within the indoor cycling industry. However, not everything that is new is worth taking on board, but to make a conscientious decision about what is viable and can bring positive results to your clients, you must have sound knowledge of what it is that you teach.
Unfortunately, to become an indoor cycling instructor in the UK, it is sufficient to have just a level 2 gym instructor qualification plus an indoor cycling module. The latter can be as short as a half-day training. Also, there is no prerequisite to having taken indoor cycling classes prior to the training. You just tick the box next to HAVE YOU BEEN TAKING REGULAR SPIN CLASSES?
Many instructors complete that basic training and never do a day of continuing education afterward.  I know some who did their course 10 years ago and have never updated their knowledge because there is no industry requirement to do so. Plus, they believe "It's riding a bike, what new can I learn?" A Pilates instructor friend once said to me that she could not teach indoor cycling as, according to her, there is "nothing to teach!"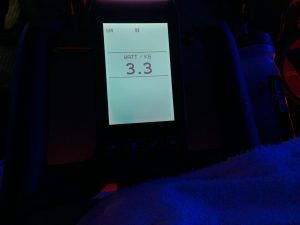 When I first got certified, even though it was on Keiser bikes with consoles, the concept of watts or power training was not even mentioned. Fast forward three years and most London gyms have bikes with power. Many have Matrix IC7s, there are more and more places with Stages bikes, studios with Schwinn and Keiser bikes use various display systems to show data in real time, and there are even classes where two groups race against each other. When I started teaching, my only worry was finding the right button on the sound system to use my iPod instead of the CD…
All this technology has created a very savvy clientele and has attracted more of the cyclist/triathlete crowd who want to track their training progress indoors with a power meter.
As an instructor, if you don't keep up you may get caught out by a rider who knows more about training with power than you do. Do not get complacent as you never know who turns up to your class! We often underestimate what our riders can or would be willing to put themselves through in a session but we can also underestimate their knowledge, and not just about the lack of safety or effectiveness of contraindicated movements.
A recent experience in class has reminded me of this fact.
Not long ago I started teaching on Fridays at 6:15 pm. It takes dedication to choose to come to a class on Friday evening over a pub! Two weeks ago, a guy who looked more like a rugby player came into my class and sat at the back. I went over and offered help with the setup but he didn't need it. Then last week when he came again, we started chatting about his FTP.
He said that a week before he went to a class where in the first 2 minutes of the warm-up they were told to do drills that would take them to power Zone 5. They were also told to ride at 130–140 rpm. He said he refused to do that as he knew it would hurt his knees. He told me, "That instructor had no concept of technique, energy systems, or recovery. I will never go back."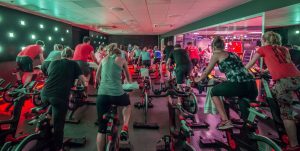 It turned out that this man had a sound knowledge of not only biomechanics but also training with power and heart rate, and his knowledge far exceeded the instructor's. If this guy took another class or two with an instructor who did not appreciate the value of education, he may have concluded that we are all just random people who accidentally ended up in a cycling studio with no credentials or sound knowledge to impart.
Your students expect you to be the TEACHER, the instructor; they trust that you know more than they do. If you say something about fitness, they expect it to be true. If you ask them to do something on the bike, they expect it to serve a reasonable purpose, help them get more fit, and be based on proper training principles.
If you want to be respected, respect your riders by bringing your best to the table each time.