This strategy is a mind game you play with yourself. But hey, it works, and it takes your mind off of the current discomfort you are feeling. I've done this when I'm on a long, challenging climb outdoors and I know I only have a few miles left, or about 20–30 minutes before I get to the top. Any longer than that and this strategy is not as convincing. When the bulk of your task still lies ahead of you, you have to rely on some of the other strategies we've been discussing. In fact, for your class indoors, I would only use this mental strategy when you have about 10–15 minutes or so to the top of a big climb.
What is projection? Well, with only the last quarter or so left of your big challenge, you know deep inside that of course you are going to finish. Perhaps you can see the top of the mountain and you are filled with a renewed sense of hope. However, you are still wary of the physical challenge you will feel over that time frame. So, to take your mind off of that physical discomfort, you project yourself into the future and tell yourself, "Fifteen minutes from now, I will be celebrating my success, relieved that the huge climb is over."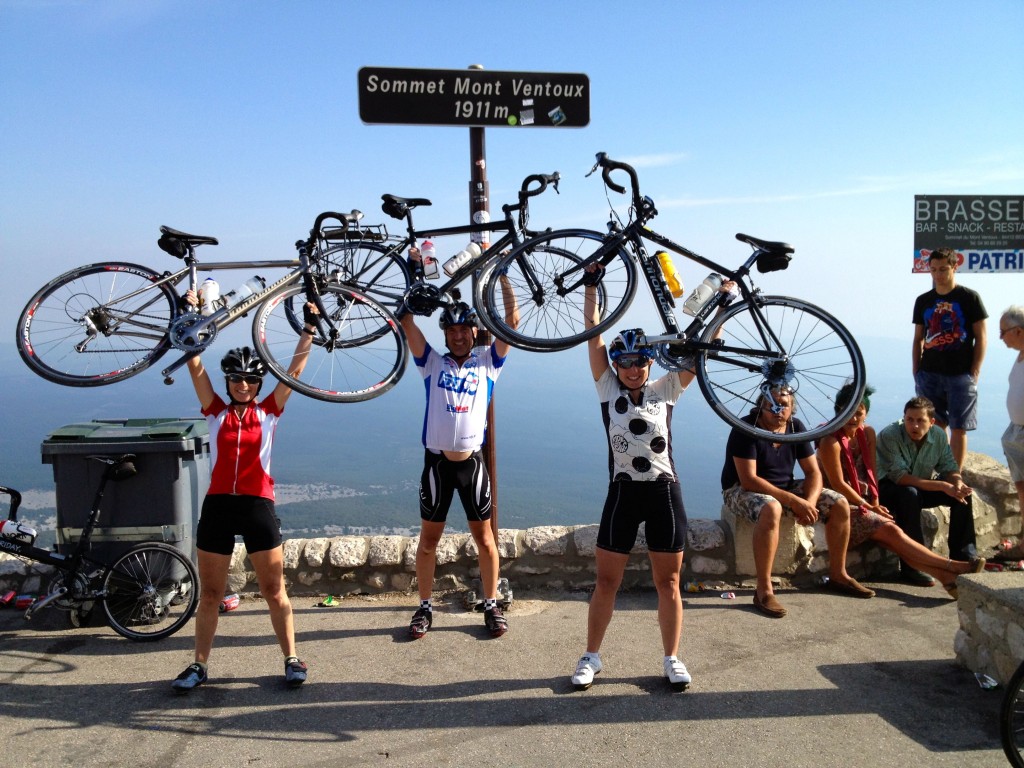 Be sure to check out:
Strategies for Strength: Counting Pedal Strokes
Strategies for Strength: Benchmarks and Rewards, Pt. 1
Strategies for Strength: Benchmarks and Rewards, Pt. 2
Strategies for Strength: A Sprinter's Take on Climbing Strategies
Strategies for Strength: Climbing at Tempo
Strategies for Strength: What's Your Mantra?
Strategies for Strength: The Cheek to Cheek Technique
Strategies for Strength: The Wisdom of Yoda
Strategies for Strength: Activate Those Hip Flexors
Strategies for Strength: Synchronized Breathing