Ah, Halloween—my favorite holiday of the year. Yep, that's right! I'll take it any day over the rest. Maybe it's the artist in me, but I love tackling the elaborate jack-o-lantern designs, crafting the perfect costume, and researching makeup ideas. The options are endless.
Plus, I love being able to get into character and pretend to be someone else. It truly is the only day that people can let go of their inhibitions and let their inner *whatever* take over. They can be anything they want to be and suffer no consequences the next day about it…well, maybe! Throw in the fact that you can dress up your pets without looking like a crazy person! 
Not to mention the fun you can have in your indoor cycling classes. Even instructors who otherwise steer away from theme rides will agree that Halloween gives them an excuse to dress up and be a little bit wild with music.
I know I'm not alone in my excitement, as we've seen previous posts of you and your cycling classes enjoying the holiday.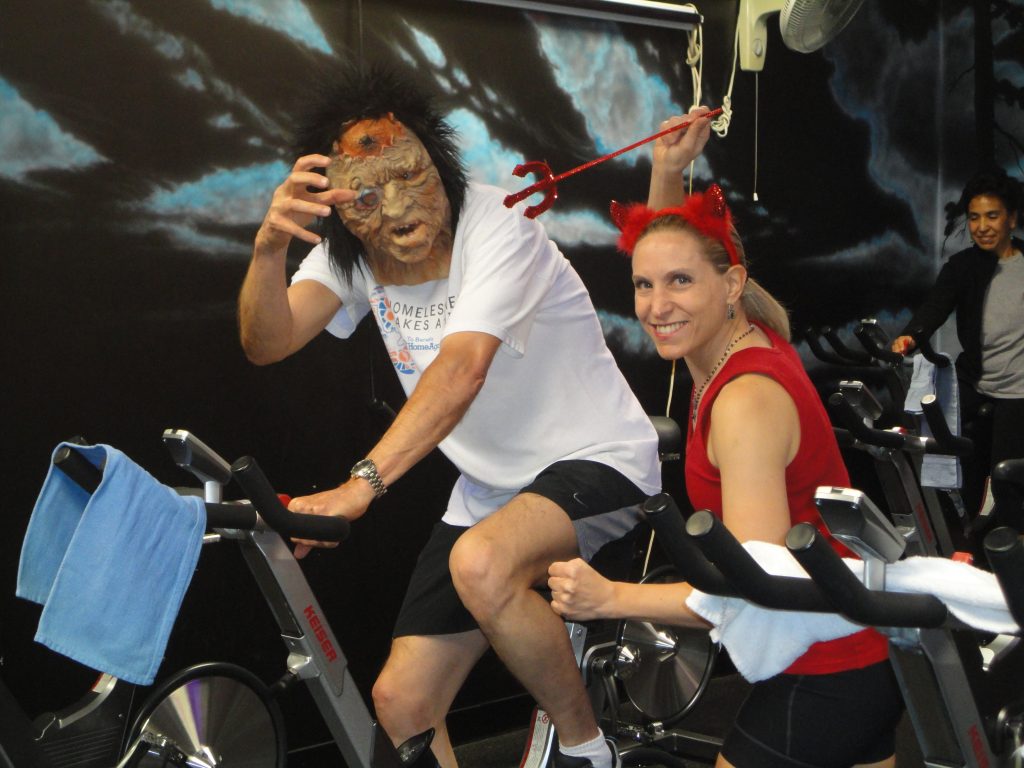 Why else would we have ten Halloween profiles for you to choose from? But perhaps you're like me and you want to craft your own perfect Halloween ride? Our Halloween playlist is where you'll find musical staples along with new songs that aren't hokey and/or totally obvious. Trust me, if you're done with the standard Halloween songs like "Thriller" and "Ghostbusters" (though, to be sure, we've got several versions of those songs, too), then give our playlists a listen. I promise you'll find something here you've never heard before.
My team and I have been adding to this main Halloween theme playlist for eight years; it's now almost 400 songs. Due to popular demand, and for those who are ready for a slightly different twist on Halloween, I've created a couple of new Halloween playlists that contain more segmented groupings. It will make it a little easier to search for specific songs related to your specific "ghoul." We now have a playlist for everything devil-related, ghost-related, and even a playlist for anything demon-, zombie-, dinosaur-, and monster-specific. Check those out below.  
And if you're looking for that must-have song for your Halloween playlist that sets the stage for a ride through hell, then check out K.Flay's "Run For Your Life."
4 Spotify Halloween Playlists: