Did you know there is a day to honor the mountains? International Mountain Day is held annually on December 11. What a joy to know that something we love to simulate in our cycling classes has been given its own day to be honored! It's a great way to create a theme and promote a special day of climbing to honor the mountains around the world. On the day you teach this ride, perhaps hang some Tibetan prayer flags in your cycling studio and some posters of beautiful mountains. 
I created a Spotify playlist consisting of songs related to mountains, climbing, the summit, and being on top of the world. From that playlist, I created a climbing profile called In Honor of Mountains consisting of three long climbs (you'll find the playlist at the end of this post and a link to the profile as well).
International Mountain Day began in 1992 when the United Nations Conference on Environment and Development designated this day to bring the world's attention to the importance of mountains and mountain ranges. Did you know: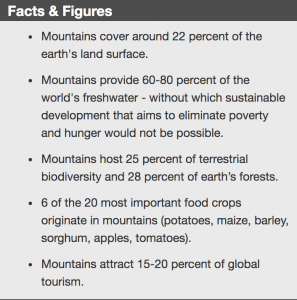 For a little more about this day, here is an excerpt from the website HolidaysCalendar.com: 
Celebrated on December 11th annually, International Mountain Day is an international observance day whose goal is to raise awareness about the role that mountainous regions play in the lives of people and their importance to our planet. While most people take mountains for granted and don't think much about them, mountains are actually very important for the well-being of the planet. Mountains provide numerous resources such as freshwater, food, and energy. And the scarcity of these resources is only going to increase over the next few decades as the human population continues to grow and use an even greater share of the Earth's resources.
International Mountain Day is a great day for people to get together, either to celebrate the contributions made by mountains and mountain ranges or to raise awareness to the issues that affect mountains and the people who depend on them. Climb, hike, or drive your favorite mountain; plan a mountain themed party; or raise awareness about the plight of people who live in mountainous regions and how resources can be used without further degrading mountain ecosystems that continue to become even more fragile.
Here at the Indoor Cycling Association, we think it's a great day to celebrate the joys of climbing a stationary bike that goes nowhere…because we know we can go anywhere our minds will take us!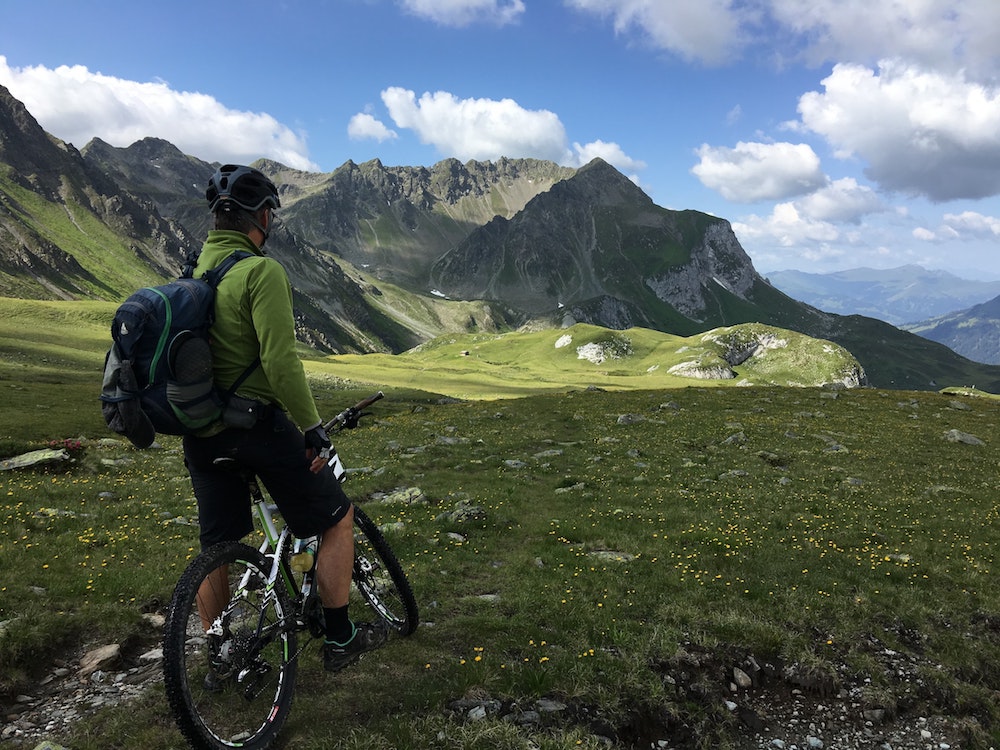 Inspirational Quotes About Mountains
In your ride to honor the mountains, why not read out a couple of quotations about mountains? I've compiled a list of 70 quotes about mountains that you can download here. Below are a few of my favorites:
"The mountains are calling and I must go." – John Muir
"Because in the end, you won't remember the time you spent working in the office or mowing your lawn. Climb that goddam mountain." ~Jack Kerouac
"You are not in the mountains. The mountains are in you." ~John Muir
"Today is your day! Your mountain is waiting, So… get on your way!" ~Dr. Seuss
"I learn something every time I go into the mountains."  ~Michael Kennedy
"I don't know why mountains lift the spirit so. They just do." ~Alex Derr
"Climb the mountain not to plant your flag, but to embrace the challenge, enjoy the air and behold the view.
Climb it so you can see the world, not so the world can see you."  ~David McCullough Jr.
ICA Has So Many Climbing Profiles to Choose From!
Below, you will find the Spotify playlist for "Mountain Day" with 160 songs. Click here to go to my profile In Honor of Mountains and the empowering playlist for that ride.   
However, we have so many climbing profiles on ICA that could also be used to celebrate this day. Feel free to take some of the inspirational coaching in these profiles and add them to In Honor of Mountains. Here are a few of those profile options as well as some climbing coaching posts:
Energia Magica by Jennifer Sage. This profile consisting of one long, epic climb is filled with inspirational coaching. 
Classic Climbs by Tom Scotto
The Mount Washington Hill Climb by Tom Scotto
Climb, Climb Again. Hill repeats by Shari Miranda.
The Grimpeur by Sara Zalesky, an homage to Mara Abbott, female pro cyclist in a Giro d'Italia stage. Grimpeur means "climber" in French.
A Journey Up Everest. A journey ride by Billy Coburn that he created following the devastating earthquake in Nepal. Most definitely worthy of an appearance on International Mountain Day.
Rock and Roller High Cadence Climbs. A rockin' ride by Jennifer. 
In Honor Of Mountains by Jennifer Sage.  A ride to honor this day, consisting of three long climbs.  
Strategies for Strength. A 12-part series on coaching climbs filled with motivational ideas to enhance your climbing profiles.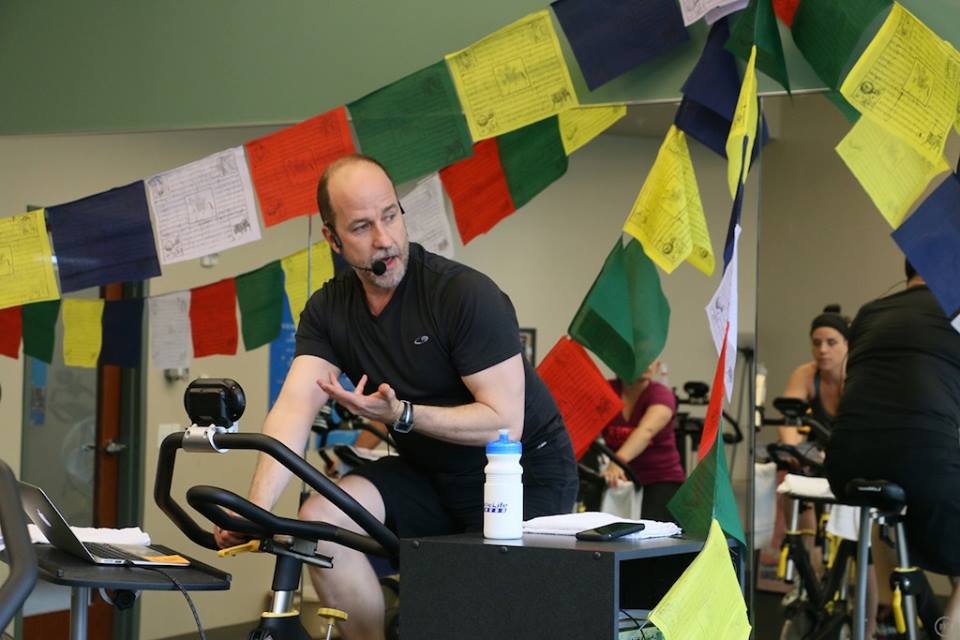 Below, you will find the bucket playlist for everything that has to do with mountains: "Mountains/Summit/Climb/The Top/Top of the World." It currently has 160 songs and I am always adding to it. If you have any suggestions, as usual, let me know in the comments and I will add them to the playlist.